// January 2nd, 2018 // Comments Off on Upcoming Blind Beggar Show and Video from Vern's // Uncategorized
Happy New Year!
We have another big show coming up on February 17, 2018 (Saturday night).  TLA is headlining at the Blind Beggar.
The link to the Facebook event is below, complete with a place to get the tickets: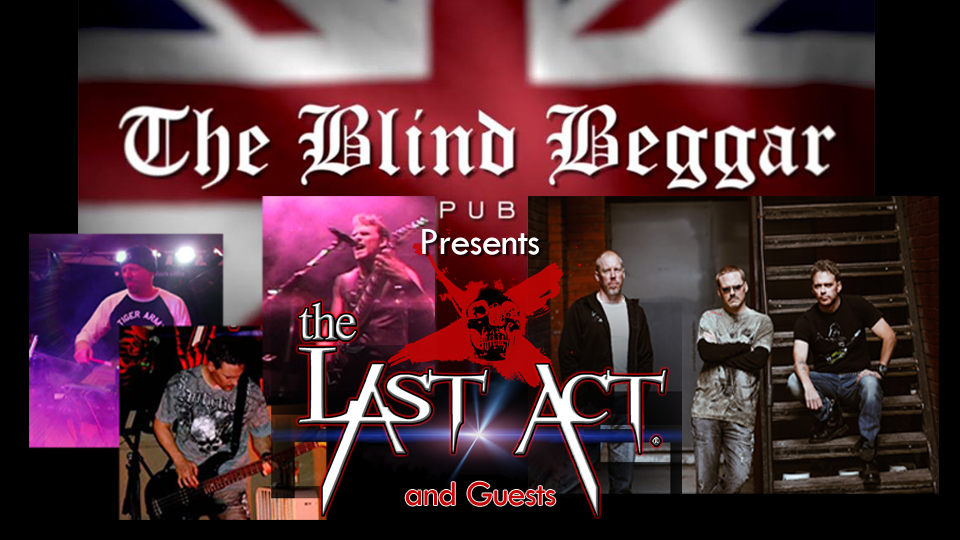 https://www.facebook.com/events/154805001819668/
If you just want to get the tickets directly, you can get them here.
Also, here's some video from the show at Vern's in Dec 2017 (the song is Problem With Authority).  You can check it out on the Last Act Facebook page as well:
Problem With Authority – TLA (short)

Here is some MORE video from the show last night (thanks Lena Larsen for doing this!). This was a great venue (thanks Vern's in Calgary), great people, a great show, and a great way for TLA to get back in the saddle! Looking forward to killing it in 2018 where there is a lot more venues lined up and new songs!

Posted by The Last Act on Saturday, December 16, 2017
and last but not least, here is a piece of the cover Cowboys from Hell
Cowboys from Hell – Cover (short)

Here is some video from the show last night (thanks Lena Larsen for doing this!). This was a great venue (thanks Vern's in Calgary), great people, a great show, and a great way for TLA to get back in the saddle! Looking forward to killing it in 2018 where there is a lot more venues lined up and new songs!

Posted by The Last Act on Saturday, December 16, 2017