About TLA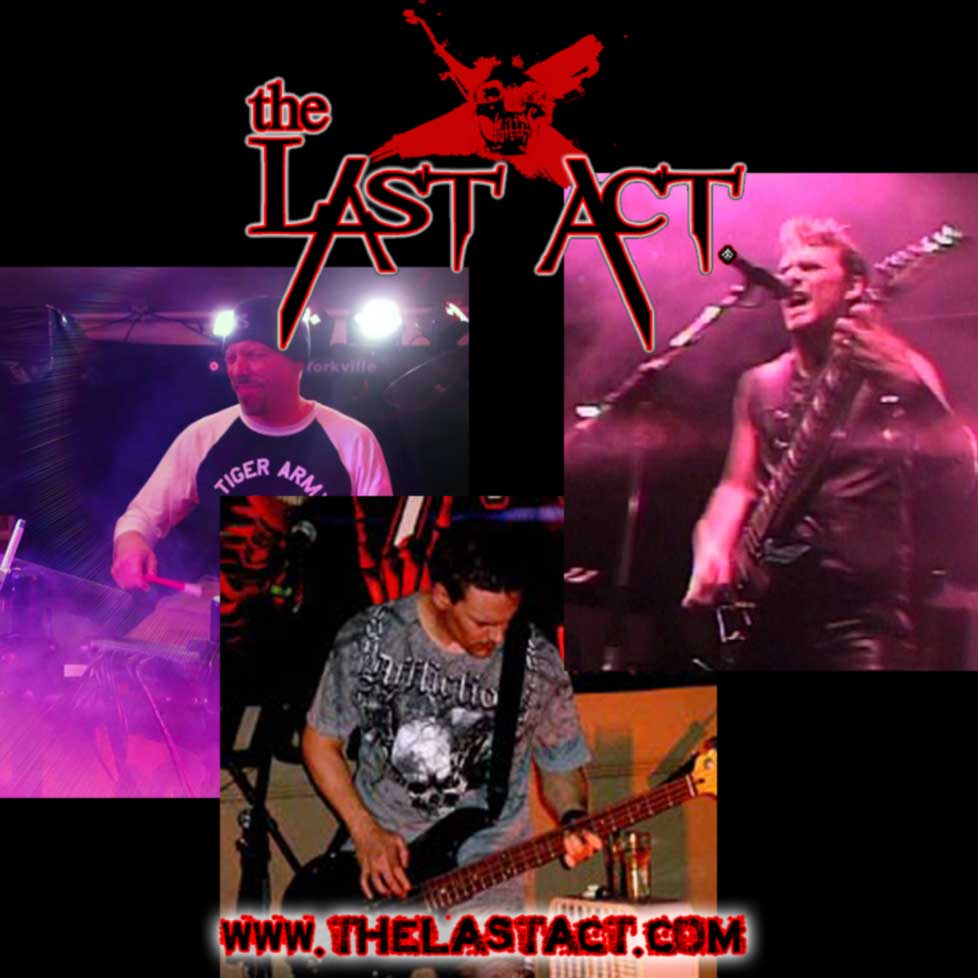 The Last Act is creating music Hard and Heavy, full of MELODY.
"Sit down, have a cigar. Don't matter who we think we are, the broken or the shining star" — Midnight Flight, 2013
Hang out and listen to what TLA is doing these days. I think you will be pleasantly impressed. Jeff Larsen, singer and guitar player for the band says "We love what we're doing and plenty of others do too. We're not trying to be something we're not and you can hear it in the music".
Absolutely true.
So keep hanging around if you like it! We appreciate the support and the people who can appreciate the unique experience we are creating here.
TLA is hard at work building the new CD, already underway.
---
How Long is Long Enough?
Question for indie bands going through the motions on their way to achieving their dreams–how many years should the core members of a group endure hard knocks, challenges and ridiculously mounting, ongoing shifts of personnel before they find the right chemistry? Bringing a fresh, blistering and melodic fire to the classic hard rock/heavy metal sounds they were influenced by, Calgary based powerhouse The Last Act has the perfect answer: as long as it takes.
To snag the title of one of the band's key hard-hitting songs, The Last Act was once "Left For Dead" by many critics and naysayers. Founding members, twin brothers Jeff (guitar) and Paul Larsen (bass), who began playing together as very young adults, were determined to survive the stops and starts, not to mention the bad advice which led them to the initial and premature release of their third CD, which was less than stellar. Their patience paid off.  The brothers and the incredible drummer Steve Bartel take The Last Act to a songwriting and live performance level that the Larsens could have only imagined a few years ago while struggling through the also-rans. The resulting vibe has an old school rock kind of feel but is explosive and contemporary even as it draws power and inspiration from current seminal hard rock/metal bands and from the last 40 years.
The effect of all of this on the listener is powerful, moving, and emotional, which can't be said about a lot of rock that's being made these days. One thing for sure is that it has so many people saying "F*** YEAH!" while listening to it. This can be found with the new tracks, the last released singles such as Midnight Flight. Especially to those who are serious about their rock music
"Still Standing and the follow up singles are about just that: still standing after everything we have been through," says Jeff. "The band is still here. We set up our own studio for this disc and that helped us get quite a good product in the end.  Steve brings so much to the table as a songwriter, adding perspective on sound and timings that we normally wouldn't consider to what Paul and I do. It's mainly been the three of us writing together for a while, and now we're excited to be working on new material.  Creatively, we're really in an exciting place."
The band is returning from a 5 year hiatus, and just getting going again with live shows and recording.  But make no mistake: the band is back with a vengeance!
In addition to doing regular shows in their home region of Alberta, they've packed clubs and dance floors everywhere from Edmonton to towns in the surrounding provinces of Saskatchewan and British Columbia—including a Halloween show in Hanna, hometown of Nickelback.  With a lineup and recording that fully lives up to the Larsens' original vision of The Last Act, they've also built a growing fan base of several thousand beyond their home region via their popular Facebook page.